Dune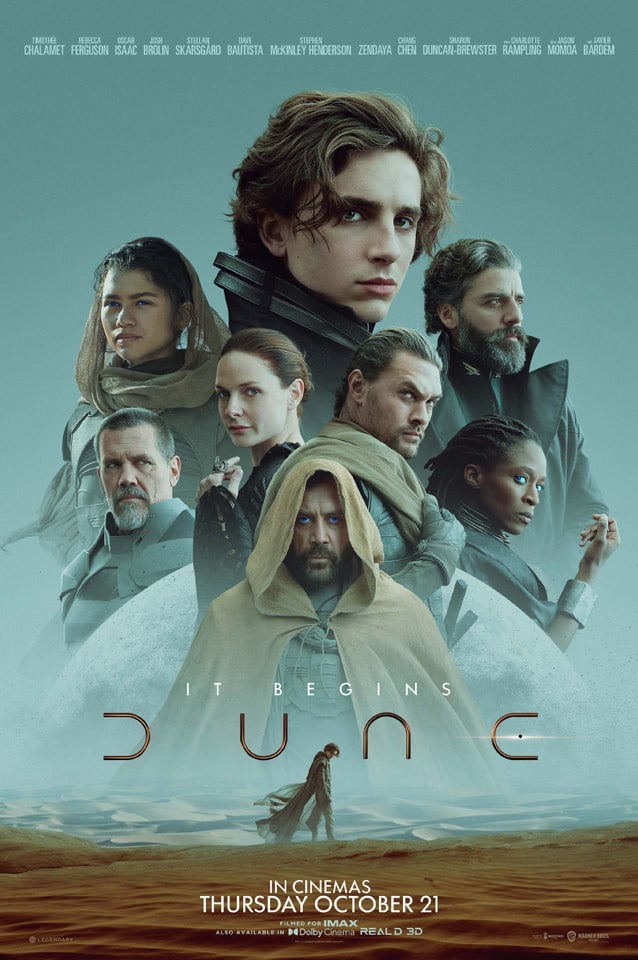 Dune
Synopsis
Dune tells the story of Paul Atreides, a brilliant and gifted young man born into a great destiny beyond his understanding, who must travel to the most dangerous planet in the universe to ensure the future of his family and his people.
Details
SciFi/Fantasy, Action/Adventure
2h. 35min.
Opens Tuesday, October 19th

Director
Denis Villeneuve
Cast
Timothee Chalamet, Javier Bardem, Rebecca Ferguson, Stellan Skarsgard, Dave Bautista
Advisory
Rated PG-13 for sequences of strong violence, some disturbing images and suggestive material.
Showtimes
Filter:
2D
3D
IMAX
IMAX 3D
35mm
70mm
HFR
Virtual