Don't Worry Darling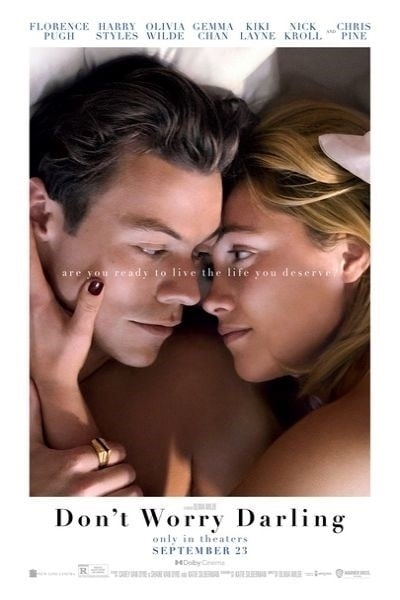 Don't Worry Darling
Synopsis
A 1950s housewife living with her husband in a utopian experimental community begins to worry that his glamorous company may be hiding disturbing secrets.
Details
Horror, Drama
2h. 03min.
Opens Tuesday, October 11th

Director
Olivia Wilde
Cast
Florence Pugh, Harry Styles, Olivia Wilde, Gemma Chan, Kiki Layne
Advisory
Rated R for sexuality, violent content and language.
Showtimes
Filter:
2D
3D
IMAX
IMAX 3D
35mm
70mm
HFR
Virtual