It Ain't Over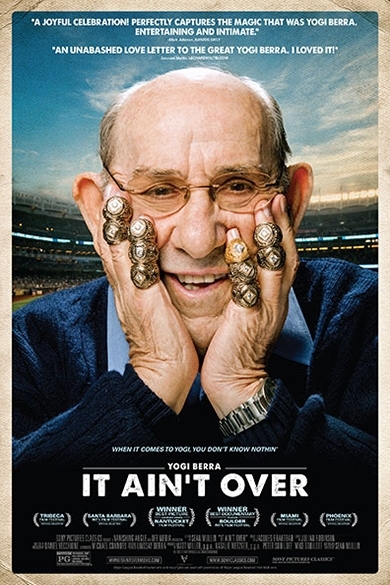 It Ain't Over
Synopsis
Lawrence Peter "Yogi" Berra is one of baseball's greatest. He amassed ten World Series rings, 3 MVP awards and 18 All-Star Game appearances. Yet for many his deserved stature was overshadowed by his simply being himself and being recognized more for his unique personality, TV commercial appearances and unforgettable "Yogi-isms."

Details
Documentary
1h. 38min.
Opened Friday, September 22nd

Director
Sean Mullin
Cast
Yogi Berra, Lindsay Berra, Tim Berra
Advisory
Rated PG for smoking, some drug references, language and brief war images.
Showtimes
Filter:
2D
3D
IMAX
IMAX 3D
35mm
70mm
HFR
Virtual