The Hill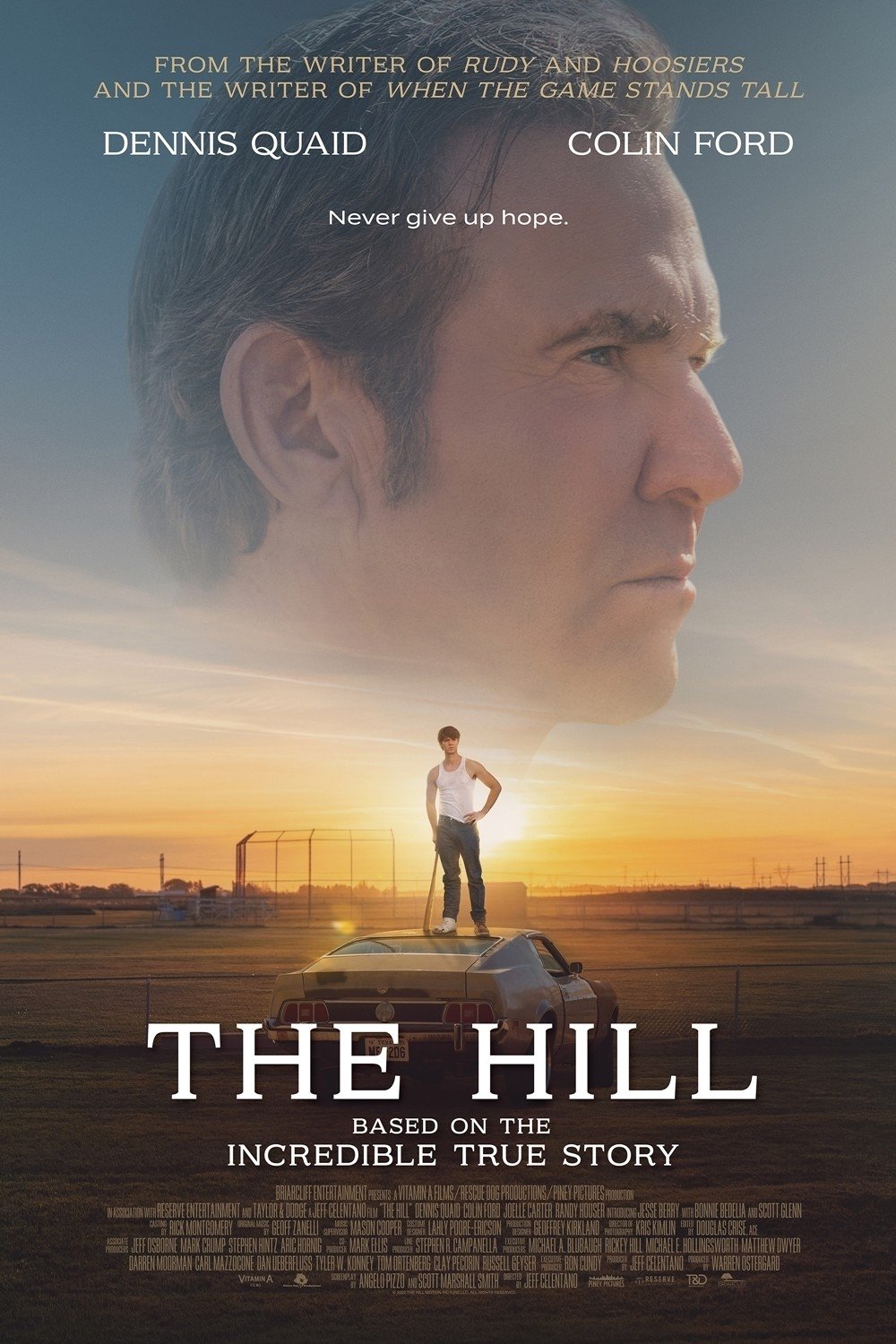 The Hill
Synopsis
A talented young man with a degenerative spinal disease dreams of becoming a professional baseball player - against the wishes of his protective father.
Details
Drama
2h. 06min.
Opens Thursday, October 5th

Director
Jeff Celentano
Cast
Dennis Quaid, Colin Ford, Joelle Carter, Randy Houser, Bonnie Bedelia
Advisory
Rated PG for thematic content, language, and smoking throughout.
Showtimes
Filter:
2D
3D
IMAX
IMAX 3D
35mm
70mm
HFR
Virtual